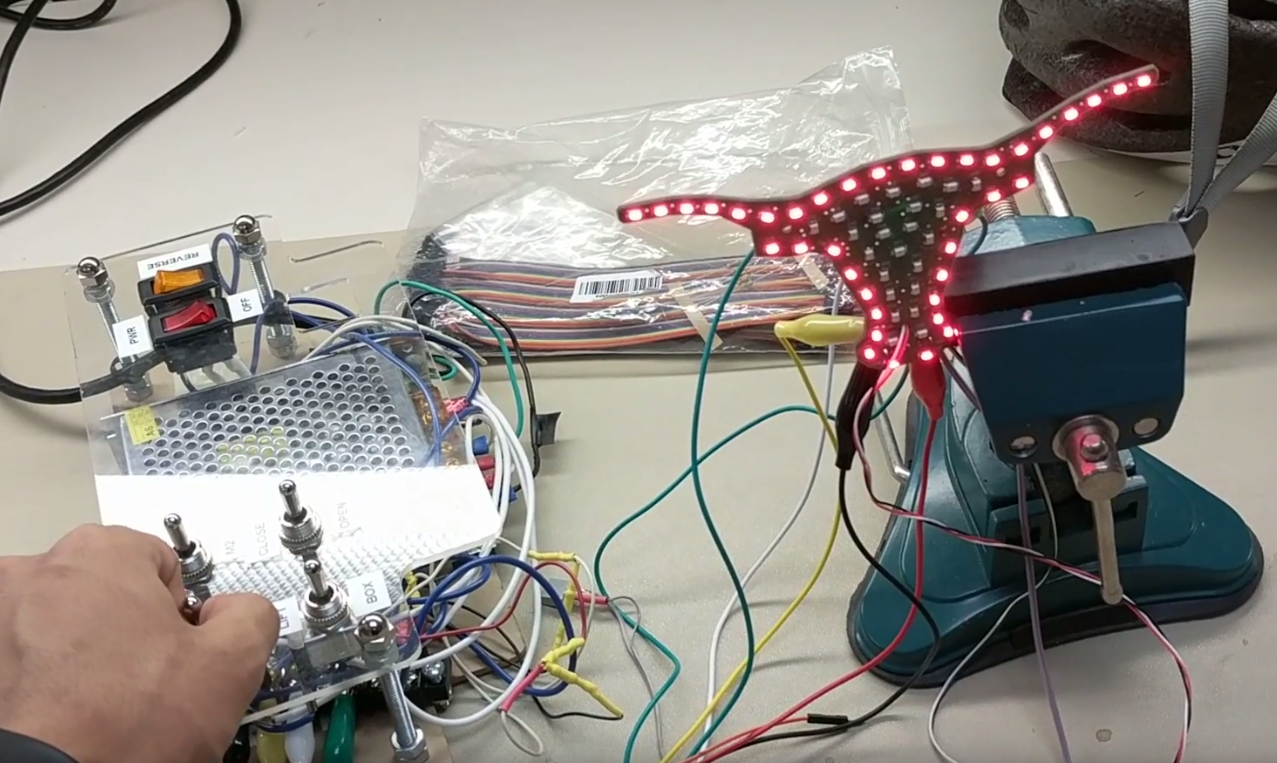 The Mechanical Engineering Senior Design Projects Program coordinates the completion of the second half of the capstone design sequence required of all UT Austin Mechanical Engineering seniors. Students apply engineering design methodology, using both analysis and synthesis, to solve open-ended problems submitted by industrial sponsors. The range of design problems considered spans other engineering fields as well as non-engineering disciplines. Recent industry sponsors include Schlumberger, Chevron, GM, Shell, Cameron, Dell, Applied Materials, Stratasys, NASA and more.
Students register for ME266K (lecture) and ME266P (lab). In the lab sections, which comprise approximately five teams each, teaching assistants monitor the students' progress by means of informal meetings, oral presentations, and notebook checks. The lectures do not consider the specifics of each semester's projects - instead, general design issues and professional responsibility are addressed. Topics include engineering ethics, intellectual property, safety, and product and personal liability. Student participation is an integral component of the lecture periods. The questions asked and issues raised by the class guide the course of discussion.
Sponsor a Senior Design Project
Sponsoring a project allows companies and organizations to:
Team up with our top ranked engineering department and students
Develop partnerships with key faculty with potential for larger future collaborations
Expand visibility and esteem of your organization across campus
Gain insights into your challenges from new perspectives, with nominal outlay
By becoming a senior design project sponsor, organizations benefit from having a team of three to four senior students examine their engineering problem. Projects that you may not currently have the time or facilities to pursue become the top priority of a team of engineering design students. Project work includes problem definition, patent searches, alternative designs, design solution, cost analyses, and more.
Senior Design Project Sponsors
Air Liquide
Applied Materials
Austin Energy
Baker Hughes
Bohemian Innovation
Cameron
Chevron
Creative Motion Control
Dell
Dow
El Paso
Flare Industries
Fluor
FMC Technologies
Ford
Freescale Semiconductor
Frito Lay
General Motors
Halliburton Company
KBR
Lockheed Martin
National Instruments
NASA
PGS
Rubbermaid
Schlumberger
Shell
StrataSys
Texas Instruments
Thinkery
Trek