Welcome to
the Walker Department
of Mechanical Engineering
RT @
HutterLab
: Our recent paper "Performance Evaluation of an Ambient Volatile Organics Sensor based on Mesoporous Silica Preconcentrator a…
The Byron Short Seminar Series is back for spring! Join us this Friday at 11:30am to hear from Dr. Roger Kamm, prof…
https://t.co/FvQmAKzhBp
News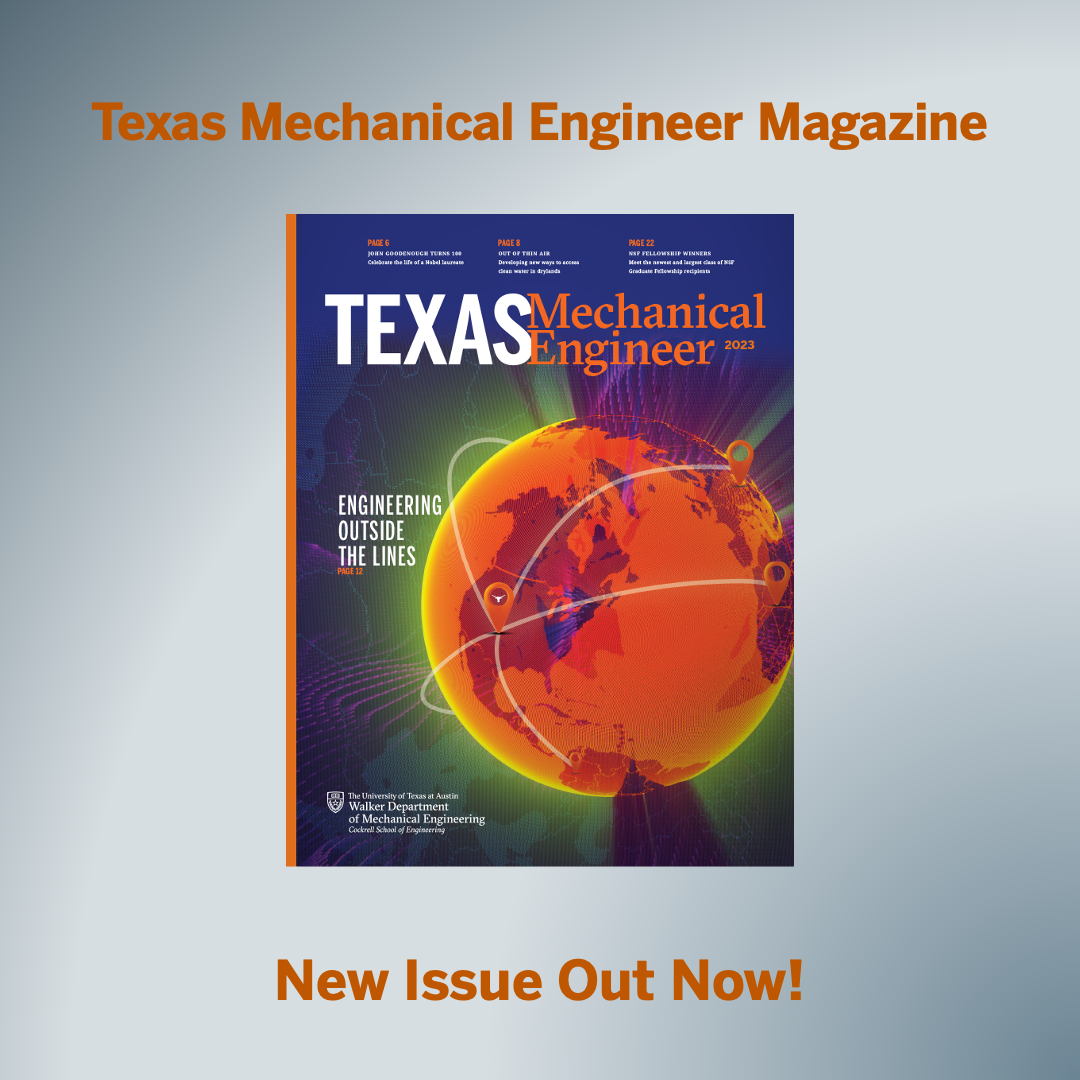 Rohan Kapileshwari, senior in the Walker Department of Mechanical Engineering, competed on the Jeopardy High School Reunion Tournament on February 27th, 2023.
Keep reading
Keep reading
Keep reading
Centenarian of Energy Innovation
Happy 100th Birthday to John B. Goodenough, professor and Nobel Laureate. On July 22nd, a group of students, colleagues, and friends gathered at UT Austin to celebrate his life and world-changing work.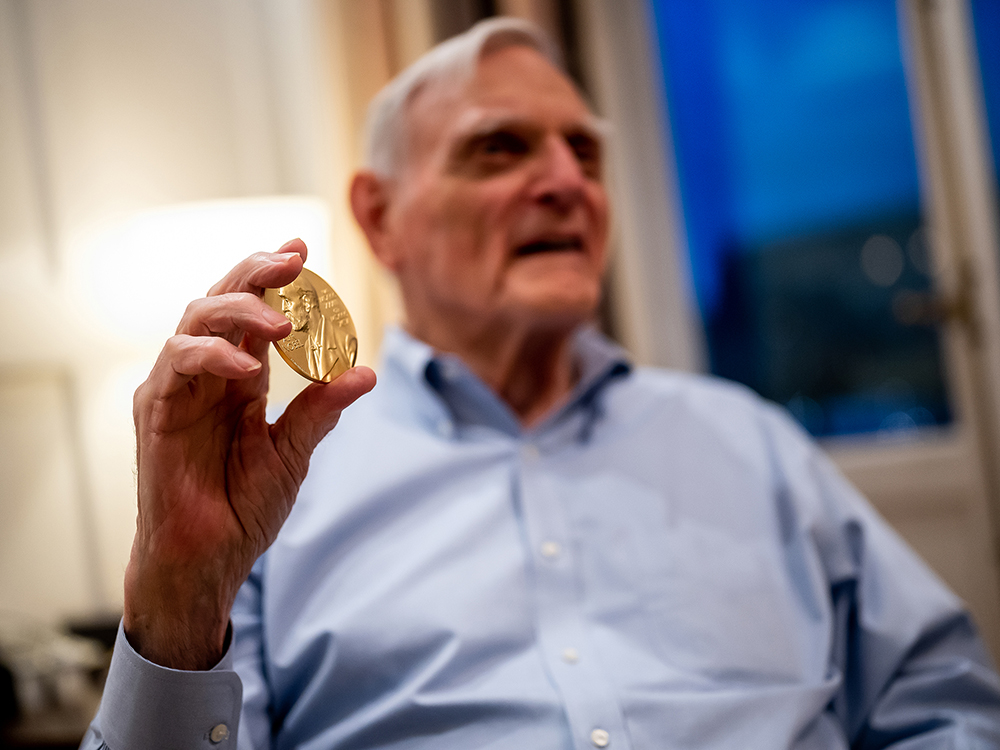 #10
Graduate Mechanical Engineering Program
#10
Undergraduate Mechanical Engineering Program
Spotlights
Explore more at the Walker Department of Mechanical Engineering