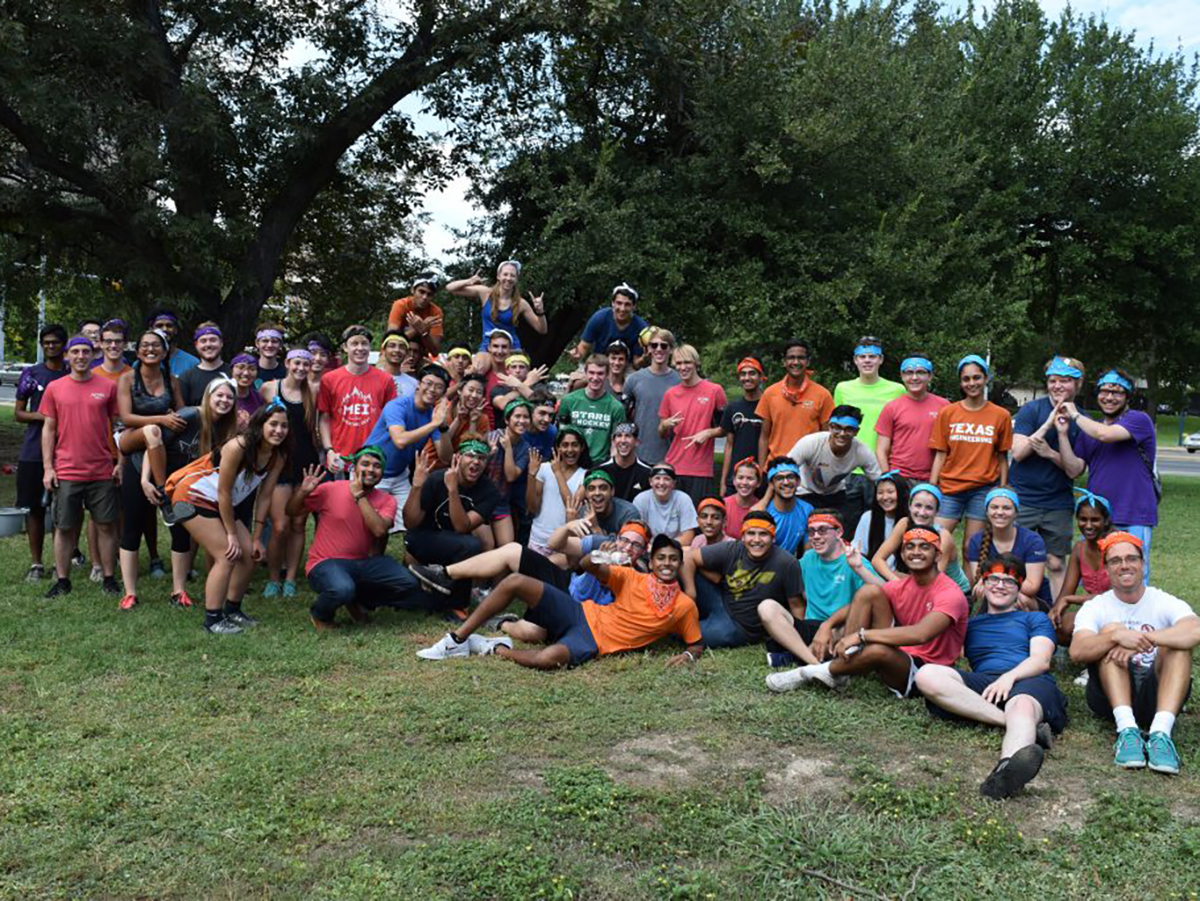 While the Walker Department of Mechanical Engineering is one of the larger departments within the Cockrell School, there is a place for everyone. Our student community is diverse and has a number of extracurricular organizations and opportunities available to participate in.
Student Organizations
Student groups are an important part of the community in mechanical engineering, providing opportunities outside the classroom for students to make new connections, discover and develop their individual skills and abilities, learn from their peers and interact with alumni and corporate representatives.
Mechanical Engineering Student Orgs
American Society of Mechanical Engineers (ASME)
Pi Tau Sigma (PTS — ME Honor Society)
Women in Mechanical Engineering (WME)
The Cockrell School of Engineering has more than 80 student organizations for that provide opportunities to meet and gather with students of all backgrounds and interests.
Undergraduate Advisory Board
The ME Undergraduate Advisory Board (UAB) is a group of undergraduate students working to facilitate better two-way communication between the students and the department regarding the ME student experience. The UAB has completed projects such as revamping curriculum, establishing the annual Create-a-Thon event, and implementing the five-year combined Bachelor's and Master's degree program.
The UAB is currently working on an array of projects, including:
Creating a research directory initiative with ME professors
Updating ETC facilities to better suit student needs
Integrating more programming into the course curriculum to prepare students for a tech-focused workplace
Working on creating a peer advising system for registration
Mechanical Engineering Graduate Student Board (MEGSB)
The ME Graduate Student Board acts as a liaison between ME graduate students and faculty and aids in professional development of graduate students to enhance the graduate student experience in the mechanical engineering program.