Academy of Distinguished Alumni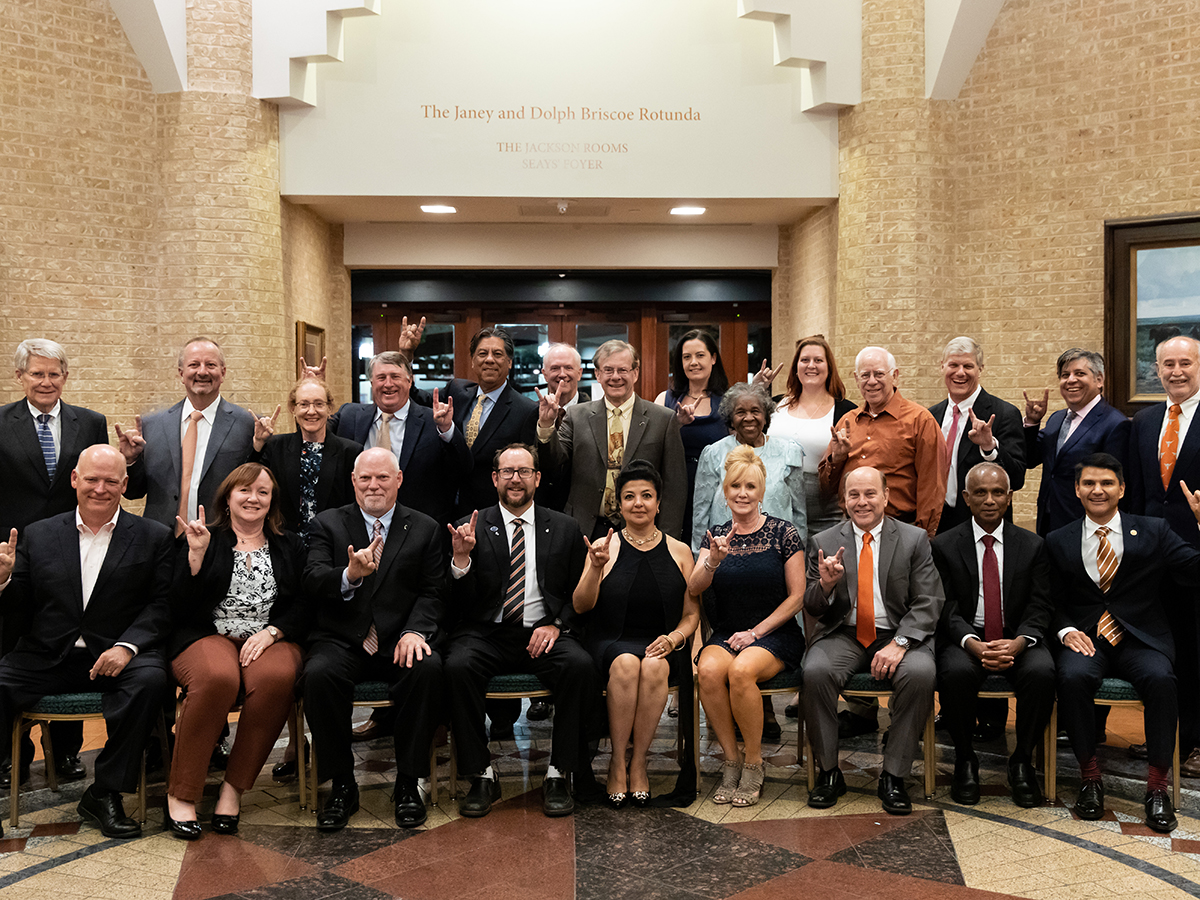 As a way of recognizing the accomplishments and careers of our outstanding alumni, the Walker Department of Mechanical Engineering established the Academy of Distinguished Alumni in 2004. The Academy's purpose is to recognize high-achieving mechanical engineers from among the UT Austin community and from the engineering community at large, to champion the mechanical engineering profession, and to build a strong community and facilitate interactions among our students, faculty, alumni and corporate partners.
VIEW THE CLASS OF 2020 HONOREES
The Academy recognizes alumni in five categories:
Outstanding Young Mechanical Engineer
These members must be 40 years old or younger and have shown outstanding work in their field, plus be promising leaders for the future. They must have a strong commitment and interest in the University and the Department of Mechanical Engineering.
Distinguished Mechanical Engineer
These members must be over the age 40 and have proven superior professional achievement, community service, and service to the University. These alumni are role models for all to follow and their example of distinguished professional practice deserves recognition.
Mechanical Engineering Hall Of Fame
Members in this category are alumni who are retired or near-retirement with outstanding career records. This award recognizes sustained and meritorious contributions of distinguished professional practice.
Honorary Mechanical Engineer
Recipients of this award are non-UT ME alumni who have made major contributions to the engineering profession and whose support of the Department of Mechanical Engineering merits recognition.
Charter Members of the Academy
These are individuals who have been honored by The University of Texas at Austin or Cockrell School of Engineering as Distinguished Alumni are automatically inducted into the Mechanical Engineering Academy of Distinguished Alumni. These individuals have served the profession of engineering, The University of Texas, the Cockrell School of Engineering, and the Department of Mechanical Engineering with great distinction.
Due to the COVID-19 pandemic, the 2020 Academy of Distinguished Alumni banquet has been cancelled this year.
Each year, the induction of our new members is the primary focus of the annual Academy of Distinguished Alumni banquet, so we plan to recognize the Class of 2020 honorees when it is safe for us to get together again.
Details for the 2021 banquet will be made available when we have selected a time and location.