Donglei 'Emma' Fan Selected as Ilene Busch-Vishniac Lecturer at Johns Hopkins University
August 4, 2022
Donglei 'Emma' Fan, associate professor in the Walker Department of Mechanical Engineering, has been selected as the 2022 Ilene Busch-Vishniac Lecturer at the Johns Hopkins Whiting School of Engineering.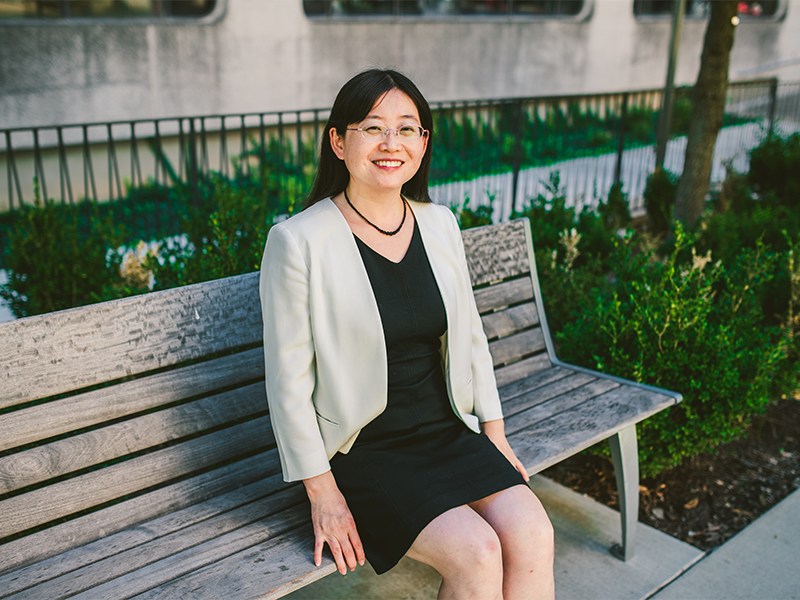 This endowed lecture was established in 2003 to celebrate the contributions of former Dean, Ilene Busch-Vishniac, the first female Dean of the Whiting School of Engineering. This lecture features outstanding women in engineering and highlights the intellectual contributions of the lecturers while serving to inspire young women to pursue degrees and careers in engineering.
"This endowed lectureship recognizes my original contributions to the interdisciplinary research in active matter and robotic materials and my influence on students," explains Fan.
"In this lecture, I will discuss my current and future research, the opportunities and challenges I had in my career, and how I responded, primarily to encourage students to persist in pursuing their dreams and realize who they should be"