Get to Know Your New ME Faculty: Ann Majewicz Fey
March 26, 2021
Dr. Ann Majewicz Fey is currently an Associate Professor in the Walker Department of Engineering. Her research focus is Surgical Robotics, Haptics, Teleoperation, and Surgical Skill Assessment. She also is a part of Texas Robotics where she works on Medical, Rehabilitive, and Surgical Robotics, Teleoperation, Haptics, and Wearable Robotics, Human-Robot Interaction, Dynamics and Control.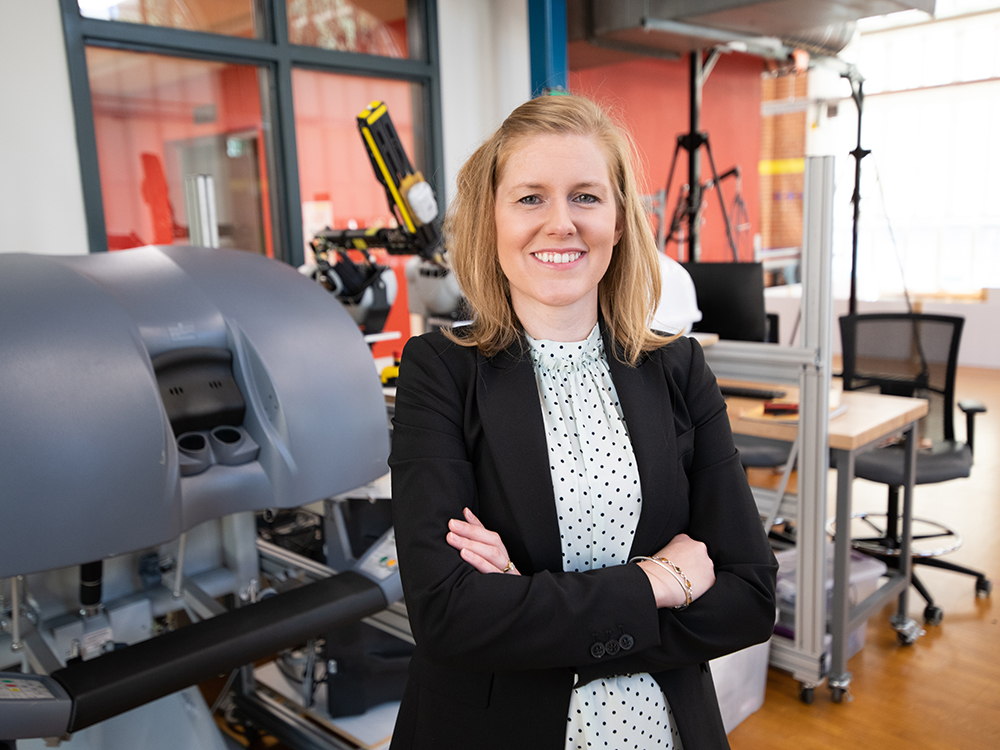 Q&A with Ann Majewicz Fey
Q: What is your home state or country?
A: Mendota Heights, MN
Q: How do you deal with Zoom fatigue?
A: Take a break to get some fresh air and explore a new part of campus.

Q: What have you been binging during quarantine?
A: Curbside grocery pickup has been a game-changer, I can't believe I never did that before 2020!
Q: What are you looking forward to most in 2021?
A: I'm looking forward to the grand opening of the north side of our renovated historic Anna Hiss Gym. AHG is the new home to Interdisciplinary Robotics Research and Fine Arts at UT and I can't wait to move my lab into our new space!
Q: What would you say to prospective students who might be interested in Mechanical Engineering?
A: As someone who did both mechanical and electrical engineering, a ME degree is unique in the depth and breadth of the topics covered. It helps us approach the same problems with an incredibly diverse set of solutions, spanning mechatronic, fluidic, materials, and control-based options. I always tell my students that my ME degree is the one that really taught me to think differently.
Q: What's the best part about being a Longhorn?
A: For me, it's really about being welcomed and valued, and treating others in the same way. There's a really positive culture at UT that I think is unique.