Alumnus Shares Empowering Journey as a Pioneering Texas Engineer
March 29, 2021
Growing up picking cotton on his family's ranch in Austin, Texas, Milton Lee thought his future had already been written. That was, until a STEM teacher at his segregated school showed him the possibility of another path.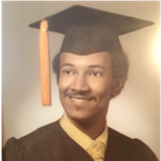 In 1971, Lee became the third ever Black mechanical engineering graduate in the Cockrell School of Engineering (formerly the College of Engineering) at The University of Texas. After a career that has spanned decades and numerous C-suite positions, he currently serves on multiple boards and councils and founded his own consulting firm, Lee Energy Partners, LLC. He was a speaker at the Cockrell School's 2010 commencement, is an active member of the Cockrell School's Engineering Advisory Board, and has been inducted into the Mechanical Engineering Academy of Distinguished Alumni.
"My experiences as a student at UT taught me many lessons about perseverance despite difficulty – lessons I then honed throughout my career. It wasn't easy. I eventually just had to get used to the discrimination, even though it was hard to accept it. But, I'm proud of everything I have accomplished, the people I've met along the way who have encouraged me throughout my journey and the leader I've become because of these challenges."
At the time Lee was a student at UT, emphasis was strongly placed on teaching engineering students the technical skills they needed to succeed in industry with little attention to the leadership skills necessary to succeed in those positions. Faculty/student mentoring was not widely prevalent, and therefore students lacked strong mentors to guide them through their collegiate journey. Lee credits much of his own leadership development to his time spent at General Electric in San Francisco and Schenectady, New York, where he served as an engineer in Nuclear Steam Supply Systems and Nuclear Fuels for six years. It was there that Lee learned the importance of mentorship and cultivating relationships.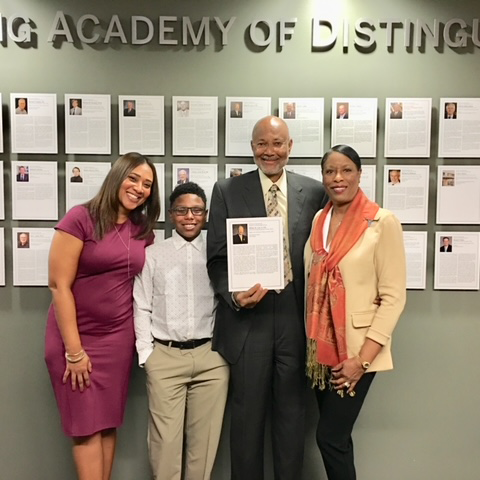 "It's always one of my biggest pieces of advice for students: develop relationships at a young age that you can carry for a lifetime," Lee said. "Those relationships that I created way back at UT, and it wasn't that many but there was a few, and I still have some of those to this day."
In addition to advocacy of student mentorship and leadership opportunities, Lee is a strong voice for diversity and inclusion. Most recently, he was a panelist for the Cockrell School's Black alumni panel event, "Celebrating Cockrell's Black Excellence," hosted virtually Feb. 2. During the event, he stressed the importance of continuing to have crucial conversations around race and gender equality, noting how those conversations should, ideally, be initiated at the leadership level.
"Leaders need to become good listeners. Being able to ask the right open-ended questions and carry on a dialogue without 'yes' or 'no' answers is key. When leadership takes diversity efforts seriously, everyone else will follow. When you have opportunities as a person of influence, you need to take advantage of them."
Lee believes that once you find personal or professional success it is up to you to use that opportunity to make a difference in people's lives. Especially when it comes to diversity and inclusion issues, you need to leave and organization better than when you found it.
"You need to become the CCO – the Chief Courage Officer – to make those tough decisions when needed and make sure you take full advantage of these opportunities."