 Thank you to those you joined us live to celebrate this once in a lifetime event. In case you missed it, you can still view the recorded symposium below.
If Youtube is not available in your country, you can watch the symposium here.
Program of Events
Opening Session
Don Siegel, Walker Department of Mechanical Engineering
Sharon Wood, Executive Vice President and Provost
Arumugam Manthiram, Texas Materials Institute
Harriet Kung, Department of Energy
Tien Duong, Department of Energy
Session 1 | Moderator, Jun Liu
Stanley Whittingham
Anthony Cheetham
Session 2 | Moderator, Yi Cui
Michael Thackeray
Jeff Dahn
Session 3 | Moderator, Linda Nazar
Akira Yoshino
Martha Greenblatt
Kenneth R. Poeppelmeier
Session 4 | Moderator, Patrick Woodward
Daniel Khomskii
Takeshi Egami
Karim Zaghib
Speakers
Stanley Whittingham
Lithium-Based Batteries: 1970 – Today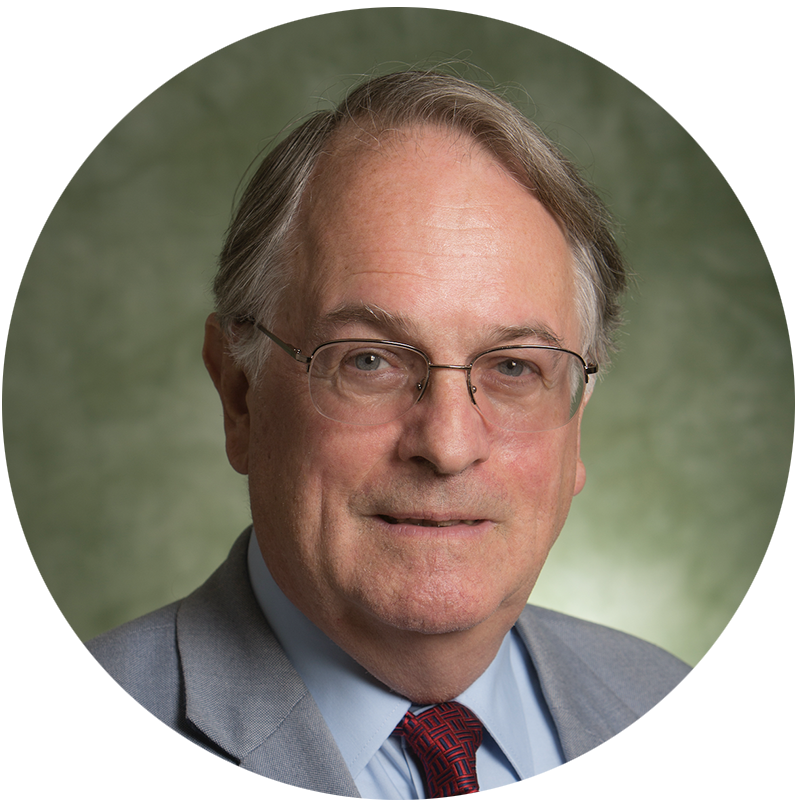 M. Stanley Whittingham is a SUNY distinguished professor of chemistry and materials science and engineering at Binghamton and the 2019Chemistry Nobel Laureate. He received his B.A. and D.Phil. degrees in chemistry from Oxford University, where he is an honorary Fellow of New College. He has been active in Li-batteries since 1971 when he won the Young Author Award of the Electrochemical Society for his work on beta-alumina. In 1972, he joined Exxon and discovered the role of intercalation in battery reactions, which resulted in the first commercial lithium rechargeable batteries that were built by Exxon Enterprises. In 1988 he returned to academia at SUNY Binghamton to initiate a program in materials chemistry. In 2018 he was elected a member of the National Academy of Engineering and received the Turnbull Award from MRS. He is a Fellow of the Royal Society, of MRS, ECS, ISE, and ICDD. Presently his research addresses pushing lithium batteries to their limits and in assisting in creating an American lithium battery industry.
Anthony Cheetham
Transition Metal Oxides and other Favorites; Chemical Entanglement with JBG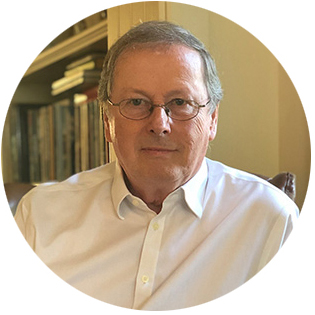 Tony Cheetham has been a Research Professor at the University of California, Santa Barbara, and a Distinguished Visiting Professor at the National University of Singapore since 2017. He was formerly the Goldsmiths' Professor of Materials Science at the University of Cambridge (2007-2017) and the Treasurer and Vice-President of the Royal Society (2012-2017). Tony obtained his D.Phil. at Oxford in 1972 and did post-doctoral work in the Materials Physics Division at Harwell. He joined the Chemistry faculty at Oxford in 1974, and then moved to UC Santa Barbara in 1991 to become Professor in the Materials Department. In 1992 he took up the Directorship of the new, NSF-funded Materials Research Laboratory, which he led for 12 years. Following this, he founded the International Center for Materials Research at UCSB, leading it until he moved to Cambridge in 2007.
Michael Thackeray
Oxford University, 1981/82 - A Defining Moment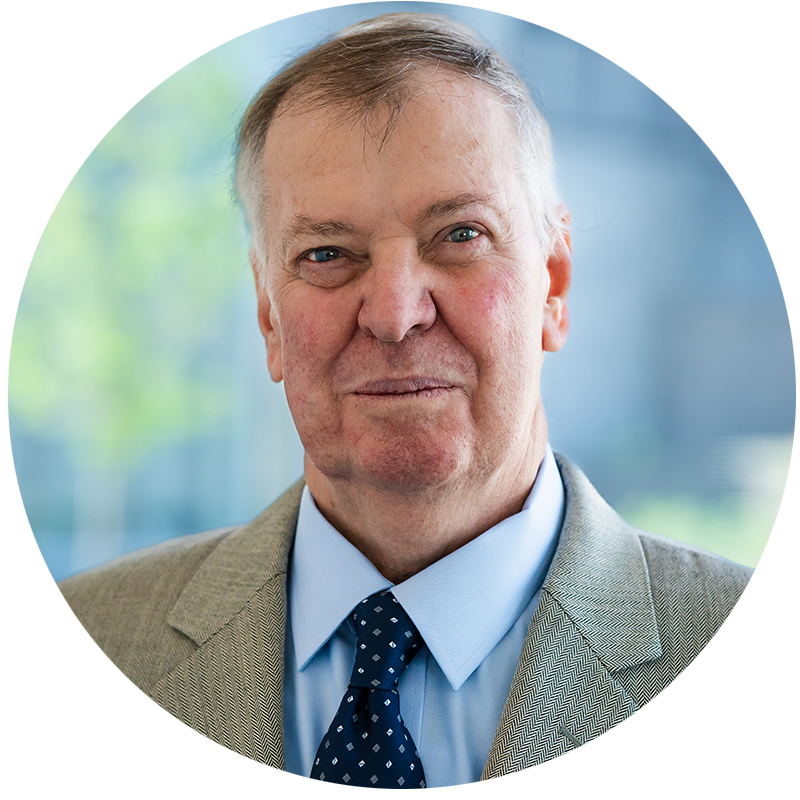 Thackeray is a materials scientist who has contributed to advancing battery science and technology over a lifelong career at the Council for Scientific and Industrial Research (CSIR) in South Africa (1973-1993), at Oxford University as a post-doctoral visitor in John Goodenough's group (1981-1982) and at Argonne National Laboratory in the United States (1994-) where he is currently an Argonne Emeritus Scientist and Distinguished Fellow. His research studies and understanding of structure-electrochemical relationships have led to the discovery, design, and development of new or improved electrode materials for the lithium-ion battery industry. He is Honorary Chairman of the International Battery Association (IBA), serving as President (1999-2002), Chairman (2015-2017) and a Board member for more than 25 years. He served as Director of the U.S. Department of Energy's Energy Frontier Research Center (EFRC), the Center for Electrical Energy Storage (CEES-I, 2009-2014), and as Deputy Director of the renewed Center, the Center for Electrochemical Energy Science (CEES-II, 2014-2018). Thackeray is a Member of the National Academy of Engineering and a Fellow of the Royal Society, the National Academy of Inventors, the Electrochemical Society and the Stellenbosch Institute for Advanced Study in South Africa. He has presented the results of his research widely across the globe, and he has been the recipient of several notable awards and honors.
Jeff Dahn
Lithium-Ion Batteries That Can Last 100 Years
Jeff Dahn obtained his B.Sc. in Physics from Dalhousie University (1978) and his Ph.D. from the University of British Columbia in 1982. Dahn then worked at the National Research Council of Canada (82-85) and at Moli Energy Limited (85-90) before taking up a faculty position in the Physics Department at Simon Fraser University in 1990. He returned to Dalhousie University in 1996. At Moli, he did pioneering work on lithium-ion batteries. Dr. Dahn was appointed as the NSERC/3M Canada Industrial Research Chair in Materials for Advanced Batteries at Dalhousie University in 1996, a position that he held until 2016. In 2016, Dr. Dahn began a research partnership with Tesla as the NSERC/Tesla Canada industrial research chair which will run at least till 2026. Jeff Dahn is the author or co-author of over 750 refereed journal papers and 73 inventions with patents issued or filed. Dahn's research in the lithium-ion battery field has been recognized by numerous awards including a Governor General's Innovation Award (2016) and the Gerhard Herzberg Gold Medal in Science and Engineering (2017), Canada's top science prize. He was appointed an Officer of the Order of Canada in 2020.
Akira Yoshino
Congratulations on 100th Birthday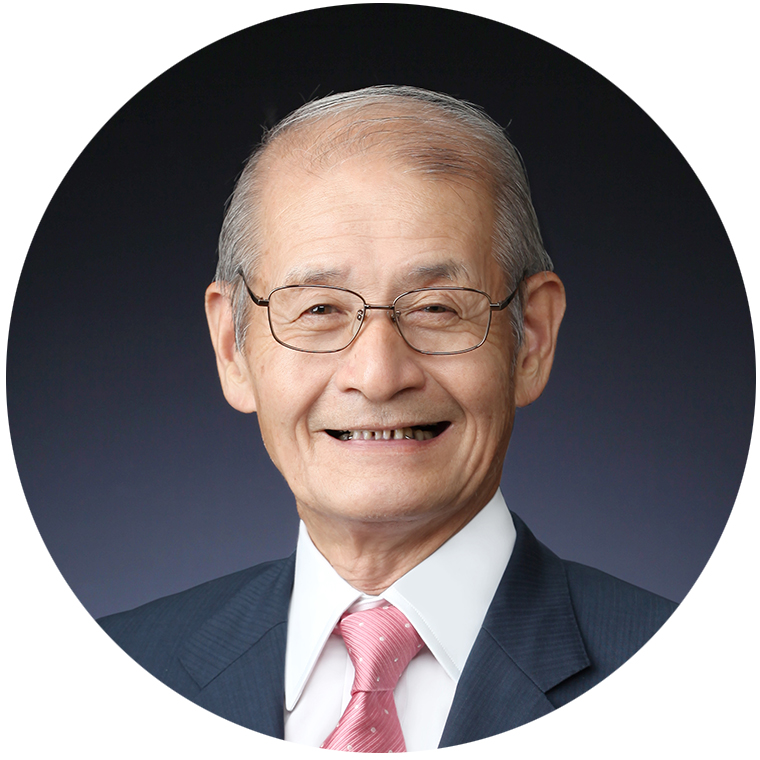 Dr. Akira Yoshino is an Honorary Fellow with the Asahi Kasei Corporation, Director of Global Zero Emission Research Center with the National Institute of Advanced Industrial Science Technology (AIST), and President of the Lithium Ion Battery Technology and Evaluation Center (LIBTEC). He began research on rechargeable batteries in 1981, and in 1983 fabricated a prototype rechargeable battery using lithium cobalt oxide as cathode and polyacetylene as anode. He switched to carbonaceous material for the anode and in 1985 fabricated and received the basic patent for the first prototype of the LIB. He developed the aluminum foil current collector, which formed a passivation layer to enable high cell voltage at low cost, and developed the functional separator membrane and the use of a positive temperature coefficient (PTC) device for additional safety. He also conceived of the LIB's coil-wound structure to provide large electrode surface area and enable high current discharge despite the low conductivity of the organic electrolyte. Dr. Yoshino has received numerous national and international awards, including the IEEE Medal for Environmental Safety Technologies in 2012, the Global Energy Prize in 2013, the European Inventor Award, and the Nobel Prize in Chemistry in 2019. He received his B.S. and M.S. from Kyoto University and his EngD from Osaka University.
Martha Greenblatt
The Goodenough Effect: My Half a Century in Solid State Chemistry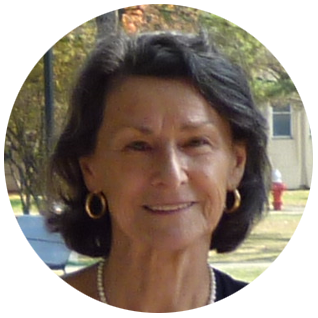 Martha Greenblatt is a Board of Governors Professor of Chemistry in the Department of Chemistry and Chemical Biology, Rutgers University, Piscataway, New Jersey. She received her B.Sc. from Brooklyn College in Chemistry in 1962 and her Ph.D. in Inorganic Chemistry in 1967 from the Polytechnic Institute, Brooklyn, NY. Greenblatt's research is focused on solid state inorganic chemistry; synthesis and crystal growth of novel transition metal compounds with quasi-low-dimensional, correlated electronic properties. She also pursued fast ionic (H+, Li+ and O2-) motion in solids, both in crystalline and amorphous materials for applications in solid-state batteries, fuel cells, and sensors. She has over 500 publications in refereed journals. Her contributions have been recognized by the Francis P. Garvan-John M. Olin Medal 2003, sponsored by Francis P. Garvan-John M. Olin Medal Endowment-National Award by the American Chemical Society for major contributions to the field by a woman chemist. She was Editor-in Chief of the Materials Research Bulletin and is on the Editorial Board of several materials journals. She spent a sabbatical year at Bell Labs, has held visiting professorships at the University of Cordoba, Spain, University of Saga, Japan, Solid State Physics Group in CNRS Grenoble, and the Hebrew University, Israel.
Kenneth Poeppelmeier
Toward "Chemical GPS": Using Computers to Learn from Dark Reactions
Kenneth Poeppelmeier is the Morrison Professor of Chemistry at Northwestern University. He has published over 500 papers and guided the research of many undergraduate, graduate, and post-doctoral students and visiting scholars. His research is on inorganic-solid state materials chemistry and focuses on the synthesis and characterization of metal oxides, mixed metal oxide, and oxide fluorides, which display new and interesting electrical, optical, and/or magnetic properties. This research is directed to understanding fundamental chemical processes that drive the formation of a particular crystal structure and applying that knowledge to optimize functional materials, such as catalysts, battery materials, transparent conductors, or lasers and non-linear optical materials. An array of elevated temperature furnaces, microwave-assisted, and float-zone furnaces provide a range of techniques to grow single crystals, ranging from centimeters to millimeters in dimensions to nanoparticles, which for the latter includes methods to control the particle size and shape for catalytic applications. The research is often conducted in collaborative centers funded by the National Science Foundation and the Department of Energy, which allows individual projects to grow, overlap, and develop in neighboring fields of materials science and physics.
Daniel Khomskii
Vanadates: A Long-Standing Puzzle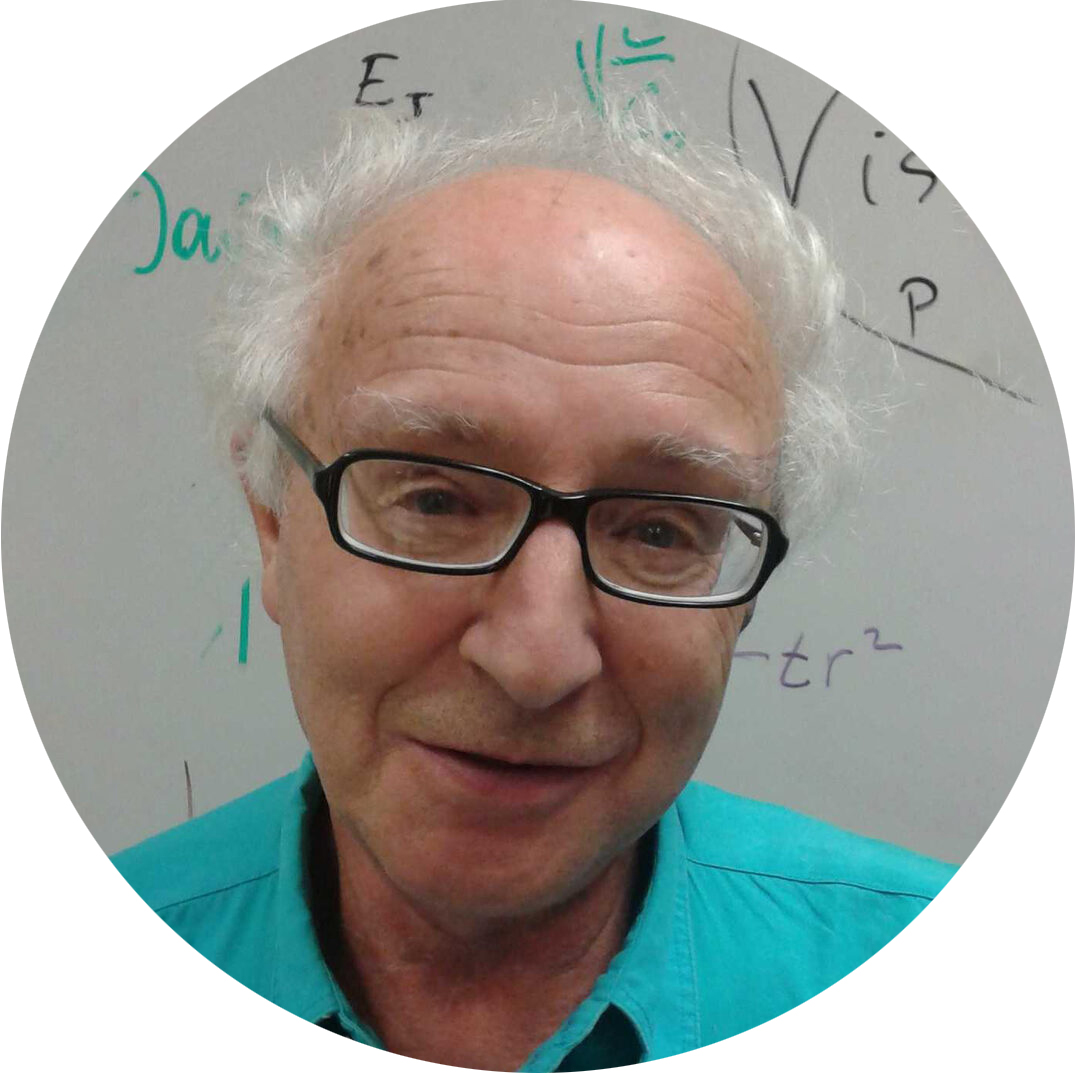 Daniel Khomskii graduated from Moscow University in 1962. Starting in 1965, he worked in the Theoretical Department of the Lebedev Physical Institute of the Russian Academy of Science in Moscow. There, he defended his Ph.D. in 1969. In 1980, he obtained a second doctoral degree–the Russian equivalent to the German Habilitation or a professorship in the US. From 1992 to 2003, he was a Professor at Groningen University in the Netherlands and since 2003, he is a guest Professor in Köln (Cologne University) in Germany. His main research interests are the theory of systems with strongly correlated electrons, metal-insulator transitions, magnetism, orbital ordering ("Kugel-Khomskii model"), and superconductivity. He is an elected Fellow of the American Physical Society and has published roughly 500 papers over the course of his career.
Takeshi Egami
Seeing Correlated Atomic Dynamics in Liquid in Real Space and Time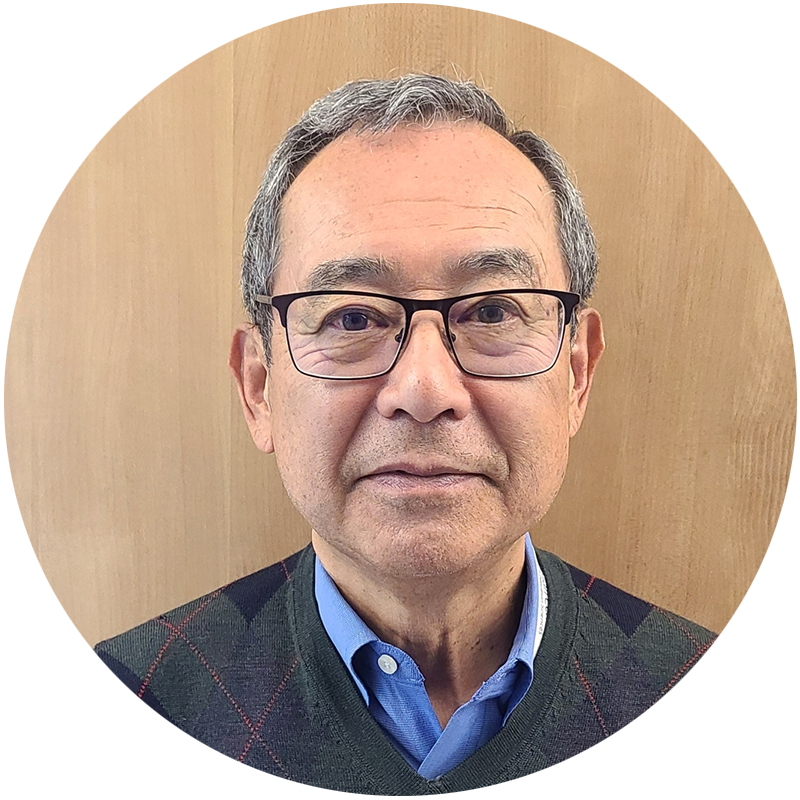 Dr. Takeshi Egami is UT-ORNL Distinguished Scientist/Professor of the University of Tennessee at Knoxville, Department of Materials Science and Engineering and Department of Physics and Astronomy, with a joint appointment at Materials Science and Technology Division, Oak Ridge National Laboratory. He received his B.E. degree in Applied Physics from the University of Tokyo in 1968, and his Ph.D. in Materials Science from the University of Pennsylvania in 1971. After his postdoctoral research at the University of Sussex in U.K. and Max-Planck-Institut für Metallforschung in Stuttgart, Germany, he returned to the University of Pennsylvania in 1973 as Assistant Professor. He was promoted to Associate Professor in 1976, to Professor in 1980, and was Department Chair (1997-2002). In 2003 he moved to his current position. He was Director of UT-ORNL Joint Institute for Neutron Sciences. He is known for promoting the use of the PDF technique to the study of complex crystalline materials. He received the 2003 B. E. Warren Award for Diffraction Physics from American Crystallography Association, 2010 J. D. Hanawalt Award from International Center for Diffraction Data, and other awards. He is Editor of Advances in Physics, and Associate Editor of Frontier in Physics.
Karim Zaghib
Tribute to John Goodenough's Centenarian: Safe LiFePO4 for Li-ion and Solid-State Batteries, From the Idea to the Market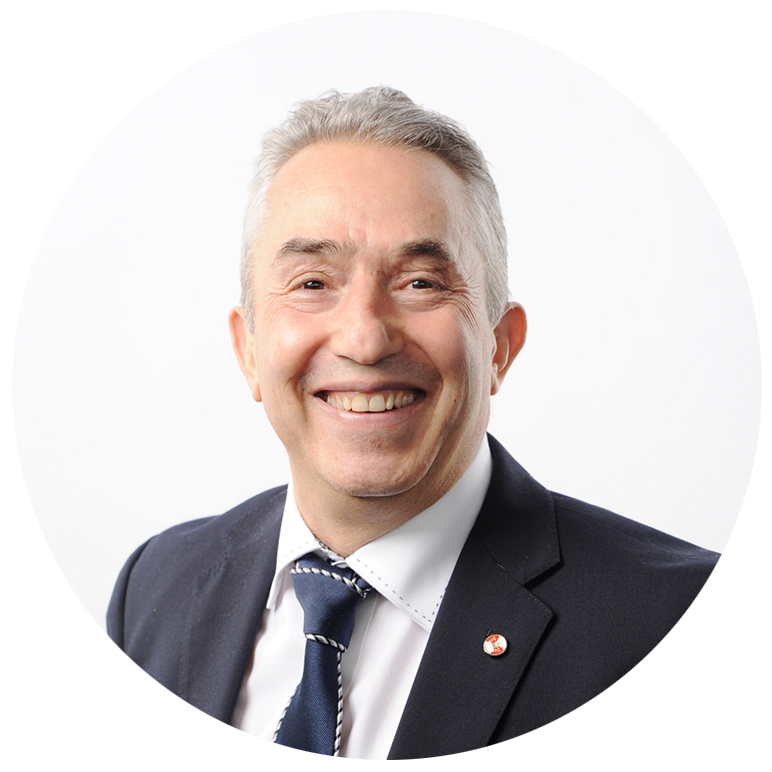 Dr. Karim Zaghib is a world-renowned scientist and professor at Concordia University who specializes in rechargeable batteries (solid-state and Li-ion), energy transition, and the electrification of transportation. His scientific publications in these fields have influenced generations of battery researchers and helped to implement safe commercial lithium-ion batteries and uncover their mechanisms via in situ and operando methods. As director of research at Hydro-Québec, he helped make it the world's first company to use lithium iron phosphate (LFP) in cathodes and to develop natural graphite and nanotitanate anodes. Dr. Zaghib was also one of the pioneers of the first photo-battery with two electrodes and of MWh high-capacity energy storage based on LFP/graphite through a joint-venture collaboration with Sony Corporation. Dr. Zaghib co-authored 400 publications and 20 monographs, including Lithium Batteries: Science and Technology (Springer, 2016), and is named as an inventor of 600 patents and 62 licenses. He was elected Fellow of the Electrochemical Society in 2011, of the Canadian Academy of Engineering in 2017, and of the Royal Society of Canada in 2021
Sponsors
We are grateful to our sponsors for their dedication to the Cockrell School of Engineering and for helping us to celebrate John Goodenough and his important, world-changing work. We also thank the Texas Materials Institute at UT Austin for their collaboration with this event.
Platinum
Arbin Instruments
Group1
TexPower EV Technologies Inc.
Enpower Japan
PHD Energy
Dabbsson
ZPRO Lithium Batteries
Gold
The Electromechanical Society
MTI KJ Group
Toyota
Silver
Enevate
LG Energy Solution
KBH Energy Center for Business, Law and Policy
United States Advanced Battery Consortium
For additional questions please contact, This email address is being protected from spambots. You need JavaScript enabled to view it..